Art is such a wonderful part of children's development. It allows them to express their creativity and develop important skills. Like adults, children enjoy art in their space!
Tip #1: Display artwork at their eye level
Artwork is best enjoyed when you can comfortably look at it. So for kids, this means hanging art up at their eye level. It also works great to complement their mini spaces.
Not sure what eye level means? It's the height for optimal viewing, which is also where you want to center the artwork. Here's a quick reference for recommended hanging heights based on your child's height:
And since kids will keep growing, the good news is, their artwork can "grow up" with them. If you're worried about creating too many nail holes, use something like Command Picture Hanger Strips which allows you easily reposition frames.
If you're looking for more examples, Far Out City has a wonderful post with example photos.
Tip #2: Display their creations and artwork
For people of any age, one of the most important aspects of art is the emotional connection you have with it. When you surround yourself with things that you connect with, your space feels amazing. Displaying your child's art will feel great for the whole family! It's a powerful way to show your child that you're proud of their work, and it can establish a strong sense of self-worth and healthy pride. They will feel encouraged to explore their self-expression and develop their creative talents. For more info, check out this article on the importance of art in child development.
Here are some easy ways to display children's drawings and artwork:
Install a ledge or shelf to display their art, including their 3-D creations. This can make it easier to switch out pieces and add to your collection.
Attach a string across the wall and use clothespins to display the pieces.
Get a changeable art frame that easily lets you switch out art or make your own. Try hanging up a frame and then hammer in two nails for artwork hanging. All you need is a hole punch and you can quickly add new masterpieces.
Tip #3: Help them design their own space
That's right! Include your child in the design decisions for their room. Encourage them to choose a piece of art that they'd like to display. Having a grown-up piece of art in their space can broaden their horizons and spark creative interest. As they develop and grow, you can keep helping them explore new types of art and styles.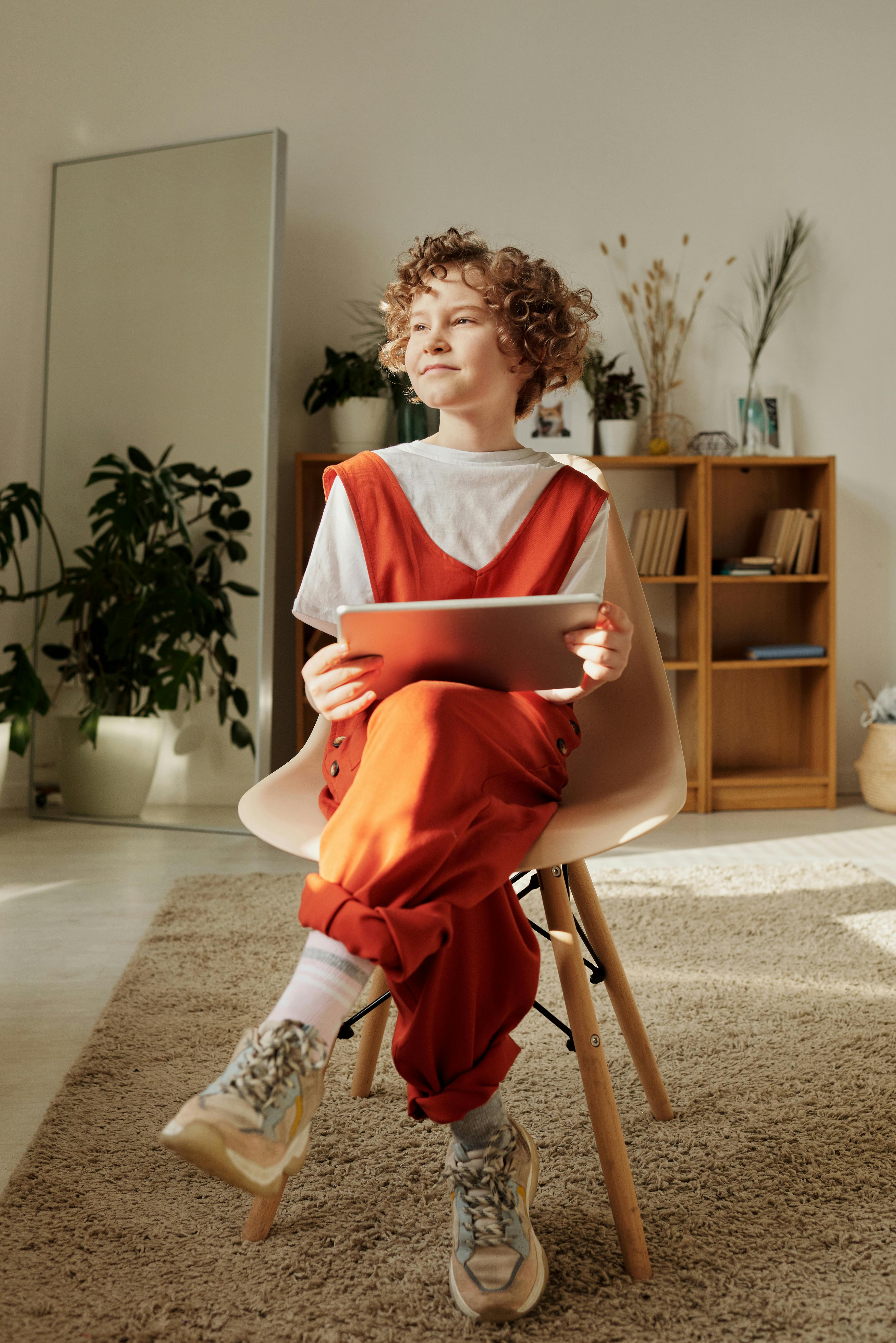 When they're little you can help them choose pieces. As they get older, you can give them the freedom to design on their own.
---
Good news! With our app, we can help you find your little one's ideal hanging height and explore new artwork for their space. We're currently working on our beta release. If you'd like to be one of the first to use try our solution, we'd love to have you join our beta testers.