We love seeing old techniques being used to create new art and using new technology to better understand prior art. What a great time we live in! We hope you'll enjoy our favorite art stories from this month.
Apartments Transformed into Camera Obscura
Titled "Lund Point," Brendan Barry used four empty flats in East London and turned them into multi-lens camera obscura, to create massive panoramic prints.
If you're not familiar with the camera obscura, it's the earliest camera dating back to prehistory. Meaning "dark chamber" in Latin and it works by having one small hole in a darkened space which allows an image to appear opposite the hole.
We love the idea of creating art from unexpected places. This article gives a great in-depth description of the project and how they built the camera obscura. Enjoy!
New A.I. research Is changing how we think about attribution
Art historians may now be able to tell which specific areas of a single canvas were made by artists, their assistants, or forgers – detecting forgeries with an accuracy of 96 percent. A team of researchers at Case Western Reserve University has had success with a technique known as 3D imaging.
Existing methods like the AI System of Art Recognition evaluate the authenticity of artwork just by analyzing a photograph of it. Their method has an accuracy rate of at least 85 percent.
We're excited to see how this area of research progresses. It creates a new way for us to understand, appreciate, and importantly restore artwork.
Bank of America's Masterpiece Moment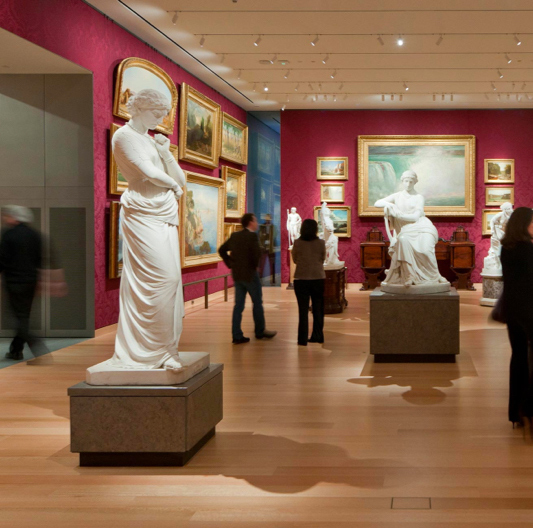 Through 2021, Bank of America's Masterpiece Moment series highlighted some of the artistic treasures in museums across the United States. Each video is less than ten minutes long and explores both the art and the artist.
---
If you have some favorite articles and stories about art, let us know! We'd love to feature them on our blog and newsletter.