This month we're finding art in unexpected places – rice paddies, sports, and movie scenes.
Art history celebrated in Japanese rice paddy
In the Japanese village of Inakadate, their rice paddy fields become living works of art. Watch their crops grow to depict Leonardo da Vinci's Mona Lisa and Kuroda Seiki's Lakeside. You can enjoy these living pieces through the end of October. Don't miss out!
When sports look a lot like art history
Amazingly a snapshot moment from sports can evoke the imagery of historical artwork. Since 2015, LJ Rader who has extensive knowledge of both sports and art has been finding these pairings and sharing them as part of his ArtButMakeItSports project which can be found on Twitter or Instagram. We love the idea of (sports) life imitating art.
When movie scenes look a lot like art history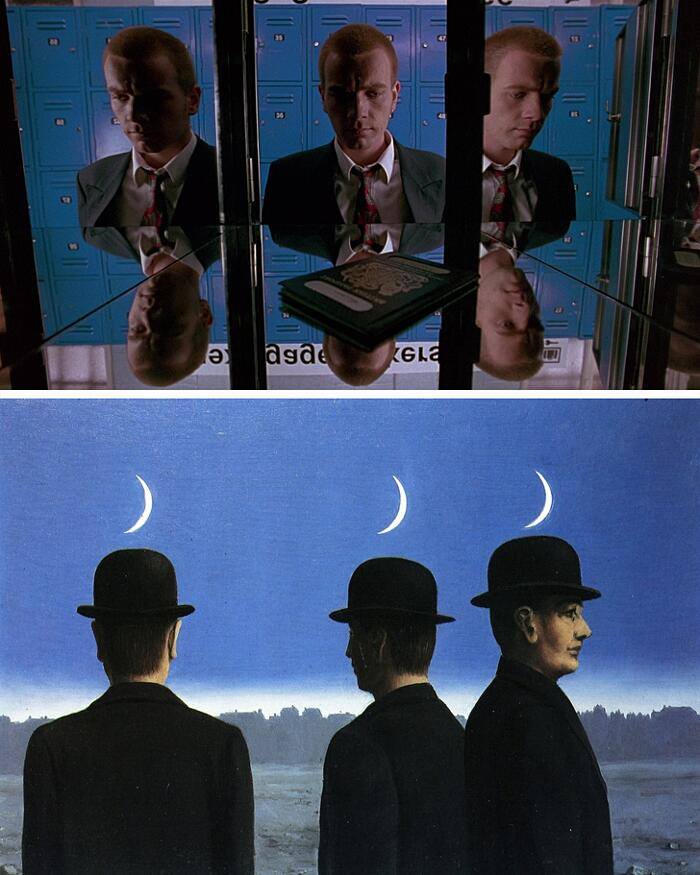 What is the inspiration behind some classic movie scenes? Art! Artists like René Magritte, Edward Hopper, and M. C. Escher have influenced directors and created memorable scenes. The next time you're watching a movie, keep an eye out to see if you can spot art's influence.
Enjoyed those? There's more on this Twitter thread!
---
If you have some favorite articles and stories about art, let us know! We'd love to feature them on our blog and newsletter.